Take Your Career to the Next Level
Data science is expected to remain among the fastest-growing fields in the world, with expanding applications across academia, government, healthcare, and nonprofits.3 The unique MSDS curriculum integrates approaches and techniques from statistics and computer science, giving MSDS graduates a wide range of tools to tackle any data challenge.
Gain Foundational Knowledge for Wide Industry Applications
Graduate from a 
Top-Ranked Public University4
Affordable, Advanced Degree 
Priced at $10,000+ Fees5
Curriculum
The online DS master's degree program is offered jointly by UT Austin's Department of Statistics and Data Sciences and Department of Computer Science. The MSDS program integrates advanced approaches, techniques, and skills from statistics and computer science. The curriculum allows you to develop a uniquely broad spectrum of tools and approaches for understanding, analyzing, and modeling data.
With tenured teaching faculty from both sponsoring departments, the MSDS program will teach you advanced approaches, techniques and skills across the fields of statistics and computer science. Courses cover probability and simulation, regression analysis, data visualization; and computer science topics such as machine learning, data structures, and optimization, and much more. MSDS students graduate with a strong foundation in data analysis along with applied training in machine learning and other computational approaches to data.
three foundational courses
+
seven additional courses
=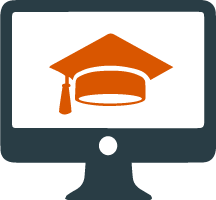 Ten Courses
The online master's degree in data science is a 30-hour program consisting of nine hours of required courses and 21 hours of electives. Each course counts for 3 credit hours and you must take a total of 10 courses to graduate. While it is not required, it is recommended that MSDS students first complete the 3 required Foundational courses listed below before completing additional required courses and 2 out of 3 electives. 
Foundational Courses
Additional Required Courses
Elective Courses 1
Elective Courses 2
Important Dates
Fall Application
Application Opens
December 15
Spring Application
Priority Deadline
August 15
Final Deadline
September 15
Please note: Applying to UT Austin is a twofold process. We recommend that applicants apply to UT Austin before the priority deadline. This is to ensure their materials are processed in a timely manner.